Hey, travel FAM! We often get asked what photography gear do we use to take our photos and videos? What camera do we have? What lenses? gimbal? drone? tripod? bag? But also what is the best photography gear for beginners? We will be answering all your questions today in this post! 🙂
First of all, you need to know that we started our travel journey with less expensive gear. You don't need expensive gear to start learning photography! The most important is to familiarise yourself with your camera, understand the basics of photography (rule of thirds, aperture, ISO…) and start to create! Try different angles, perspectives. And I think that the most important is to understand the importance of light. Don't forget that photography means writing of the light 😉 If you have not already read our photography guide for beginners, you can read it now!
Our travel photography gear
What camera do we use?
Sony Alpha 7III – Sony Alpha 7II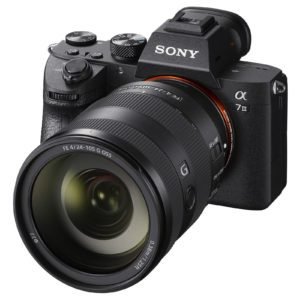 We have recently invested in a Sony Alpha 7III. I know this camera is quite expensive but it is a really nice investment. Before this one, we had a Sony Alpha 7II and we loved it. We changed our camera because we wanted to do more videos and the Sony alpha 7III has the 4K and has a follow focus which is really nice. Also, the Sony a7 III is a supremely capable full-frame camera. Though it doesn't have the most megapixels or shoot the fastest bursts, its well-judged mix of resolution, speed, features and price point make it an easy recommendation for all kinds of photographers and all kinds of photography.
Photo Key Features:
24MP full-frame BSI CMOS sensor
93% autofocus coverage (693 phase-detection points, 425 for contrast detection)
Oversampled 4K/24p video taken from full-width 6K (cropped-in 5K for 30p)
In-body image stabilization
10 fps continuous shooting
2.36M-dot OLED viewfinder, 0.78x magnification
AF joystick
Touchscreen
Larger, 'Z-type' battery (CIPA rated to 710 shots)
Dual SD memory card slots
USB 3.1 Type C
Compared to its predecessor, the Sony a7 III has been updated in almost every way; when compared to other similarly priced full frame options, the a7 III looks to be a cut above in many respects. The a7 III gets an awful lot of things just right. But as with previous Sony mirrorless full-frame cameras, there are some foibles that persist with this new model.
The Sony a7 III's video feature set is impressively broad, giving users a wide variety of tools to aid in exposure, focus and more. Here's what we think are the main points to be aware of.
Video Key takeaways:
The a7 III's 4K/24p footage is oversampled from 6K capture with no field-of-view crop, resulting in very detailed footage
4K/30p footage is oversampled from 5K video capture with a 1.2x field-of-view crop, is only slightly less detailed than 4K/24p
Rolling shutter is well-controlled for all but the fastest pans and moving subjects
Option for 1080/120p played back at normal speed as well as 120p capture slowed down in-camera to 30p or 24p for ready-to-use slow motion footage (S&Q mode)
Includes picture profiles for capturing Log and HLG footage
Includes zebra warnings and peaking for exposure and focus aids
Autofocus during video works well with isolated subjects, but can be unpredictable and tap-to-track autofocus needs ergonomic improvement
CANON EOS M50
CANON EOS M50 Hybrid camera + EF-M 18-150 mm F/3.5-6.3 STM – black
We started our travel journey and learning photography with a Canon camera like this one. We buy this camera when we started traveling just to take good memories of our travels. Then, we started to learn photography in a more professional way. This kind of camera is really nice when you are just starting photography and you don't want to invest a lot in a camera.
What drone do we have?
DJI mavic pro
We have a DJI Mavic pro for taking all our photos and videos from above. The Dji Mavic 2 (Pro or Zoom) is a very capable drone for real estate photography. With the added benefit of being compact, quiet and easy to travel with, it also provides very good video & photo capabilities, similar to the Phantom 4. DJI added an upgraded Panorama mode in the DJI GO4 app, allowing to shoot full 360 panoramas: Stitching is done in the drone's cpu, the sky part of the panorama above the drone, is filled automatically with a "fake sky". You get a 8K 360 equilateral jpeg, ready to be imported in Nodalview.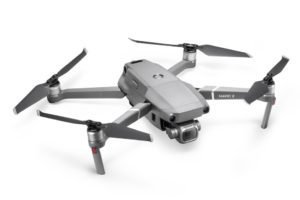 DJI – MAVIC PRO Platinum 4K High-resolution photos and video
What tripod do we have?
We started with a basic tripod from Amazon basics which is not expensive and is really nice. It is very light and easy to transport during our travels. It is perfect to take couple shots of shots of you if you are a solo traveler and you want to take photos by yourself! 😉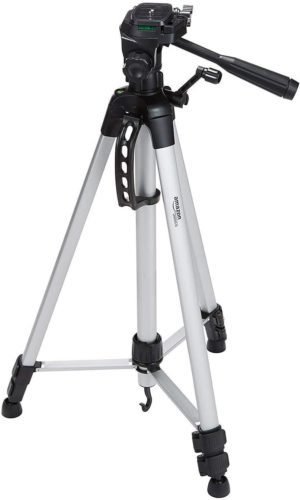 Amazon basics tripod ultralight 154cm
Now, we have a befree tripod from Manfrotto. Honestly, their tripods are amazing. If you can afford it, we highly advise you to invest in one of their tripods. We have the Befree MKBFRLA4BK-BH travel tripod. It is really light and small, perfect for traveling!
Manfrotto MKBFRLA4BK-BH Befree Travel Tripod
What lens do we have?
We have a Sony 55 mm which is a fixed focal. This one is really nice to take portraits and close up photos. Also, we have a 28 mm which is also a fixed focal and is a wide-angle. It is really nice to travel photography and landscapes. But, we are currently thinking about getting a 16-35 mm because it's amazing for both and it is a zoom. You can see here all the different lenses that Sony has.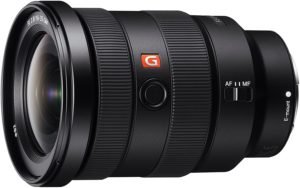 What gimbal do we use?
We have recently bought the DJI Ronin-SC gimbal which is perfect to stabilize the camera while taking videos. You can run, turn, change the angle and the camera will be still stable. To be honest we have bought this gimbal recently and we will try it during our next trip! We will let you know how is it!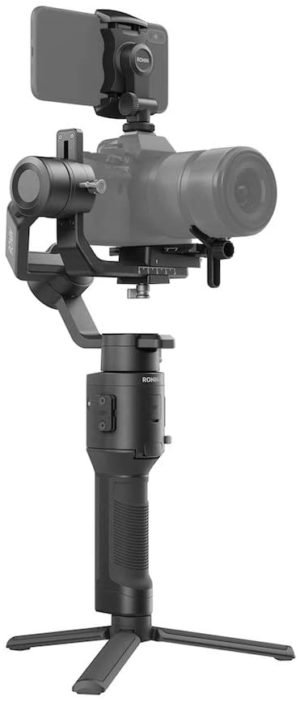 Do you want to invest in a new gear?
We hope this post about our travel photography gear will be helpful to help you to decide which gear do you need! If you have more questions, feel free to ask us in the comments! Follow our next adventure in Seychelles on really soon on Instagram! And if you are searching for travel inspiration watch our last Youtube video! Have an amazing day! xx