Why to visit Morocco in winter?
Brrr it's already winter and you want to escape winter and visit a warm destination? We feel the same! And we can assure you that you should visit Morroco in winter! It's the perfect sunny and charming destination close to Europe 😉 We went to Morocco two times during winter and we loved it! This is why today we are sharing our experiences with you and giving you 5 good reasons why you should visit Morroco in winter!
1. The weather is perfect in winter
First of all, the weather is perfect in winter! We have been to Marrakech two times: in January and in February and we had an amazing stay at each time. We were not disappointed! If you visit Morroco between November and February, you will be sure to have a temperature around 20° in the afternoon. Ok, it's a little bit colder in the morning and the evening but in the evening it is perfect!
Also, you need to know that between June and September, the weather is really hot, it hardly supportable. It is around 30° and 40°.
2. You will avoid the crowd
Also, if you visit Morocco in winter, you will be sure to be able to play the tourist without being annoyed by hundreds of other people around you! Especially in Marrakech, which is a very touristy destination. You will be able to visit the Palaces, gardens and eat in the best restaurants without waiting in line! Read this post about the best things to do in Marrakech!
3. Flights and accommodations will be cheaper
Then, flights and accommodations are cheaper in winter. We went to Morocco from France and we paid only around 200€ per person for return tickets. It is not expensive compared to other warm destinations during winter. Especially if you book the flights in advance! Also, what we really love in Morroco is that you can stay in a beautiful typical riad with a small budget.
Also, you will be able to stay in luxury hotels for a really less expensive price.
Bu the way, if you are planning to visit Morocco soon, don't miss our post about the best riads in Marrakech!
4. If you live in Europe, you will travel a short distance to a completely different country!
Indeed, Morocco is only around 3 hours from most of the European countries and it is a totally different destination! You will be able to experience very unique and diversified landscapes and places. Arabic architecture, desert, riads, cactus gardens and so on! Also, culture is really strong and interesting in Morocco.
5. You can experience a stay in the desert
Also, winter is the best time to experience a stay in the desert! If you come during the high season the temperatures are around 45°. It is absolutely not possible to do it with these temperatures. During the winter, the weather will be perfect. Just be sure to take warm clothes for evenings and nights! You can read our post about our amazing experience at Scarabeo Camp in the Agafay desert.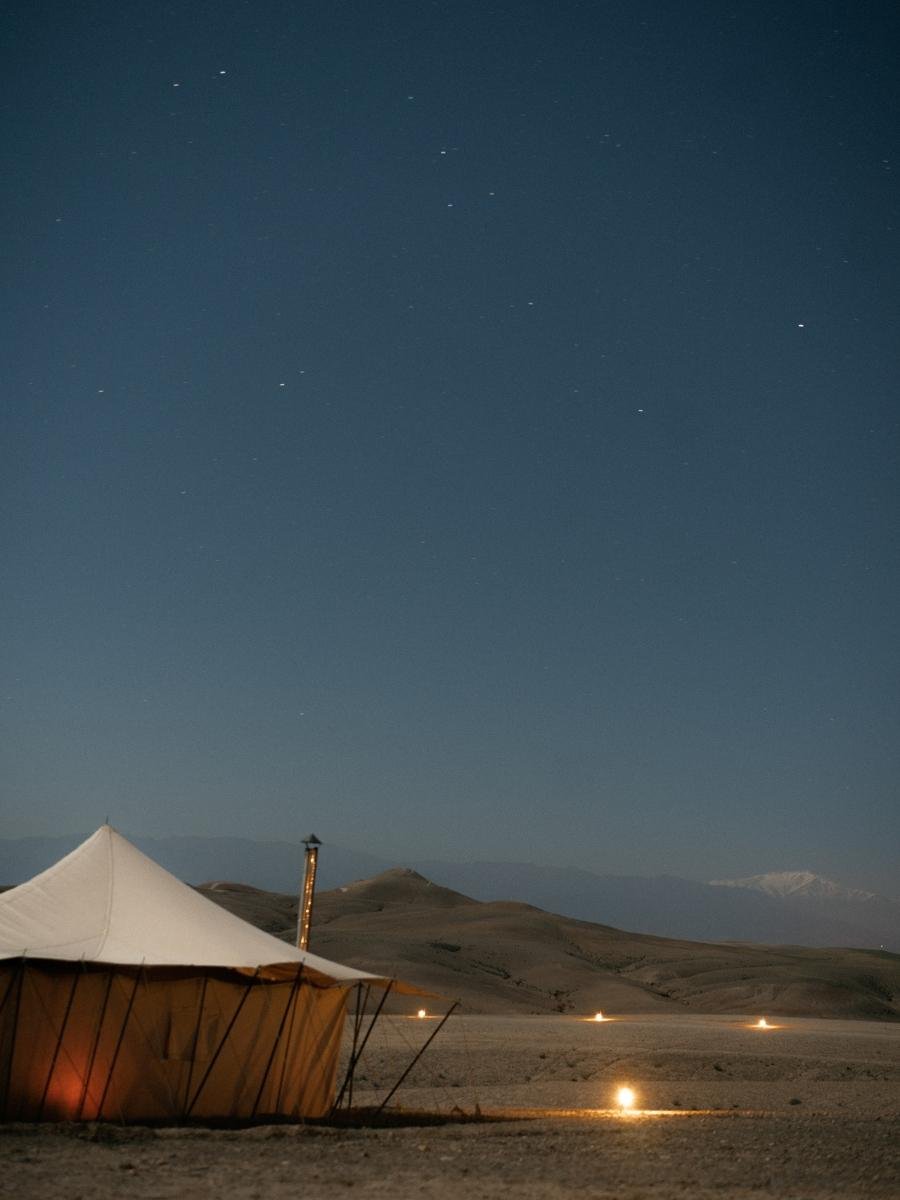 You are planning to visit Morocco?
To conclude, Morroco is a really good idea in winter! If you are planning to go there soon, don't forget to read our complete travel guide! You will find all the information you need before planning your trip! Where to stay in Marrakech, how to get around? where are the best restaurants? And what budget to plan?
We really hope you like this post! If you have more questions feel free to ask in the comments 🙂 or on intagram @chiarabarrasso