The cascade di Saturnia
Hey, travel FAM! During our recent road trip through Italy, we visited the magical cascade di Saturnia and we totally fall in love with this place so I had to make a post! If you are planning to visit this place you will find all the useful information here!
Where is located the cascade di Saturnia?
The famous Cascade di Saturnia is not the same place than the Terme di Saturnia resort. When searching on the internet, it's easy to make a confusion, but these places are totally different. The first one is a public place and the other one is a resort. We stayed at the Terme di saturnia resort and we had an amazing stay, you can find the post here!
Is the access free?
The cascade di Saturnia is open to the public. It is located only 5 minutes from the hotel Terme di Saturnia. This place is totally free and is open 24/7. Also, since this place became famous on Instagram, it's really crowded from early in the morning to very late at night. If you want to visit this cascade and avoid the crowd, you need to wake up very early! We woke up around 6:00 but it was really worthing it! We had the chance to admire this beautiful place for the sunrise and spend a good time before the crowd arrive. Obviously, we took some memories!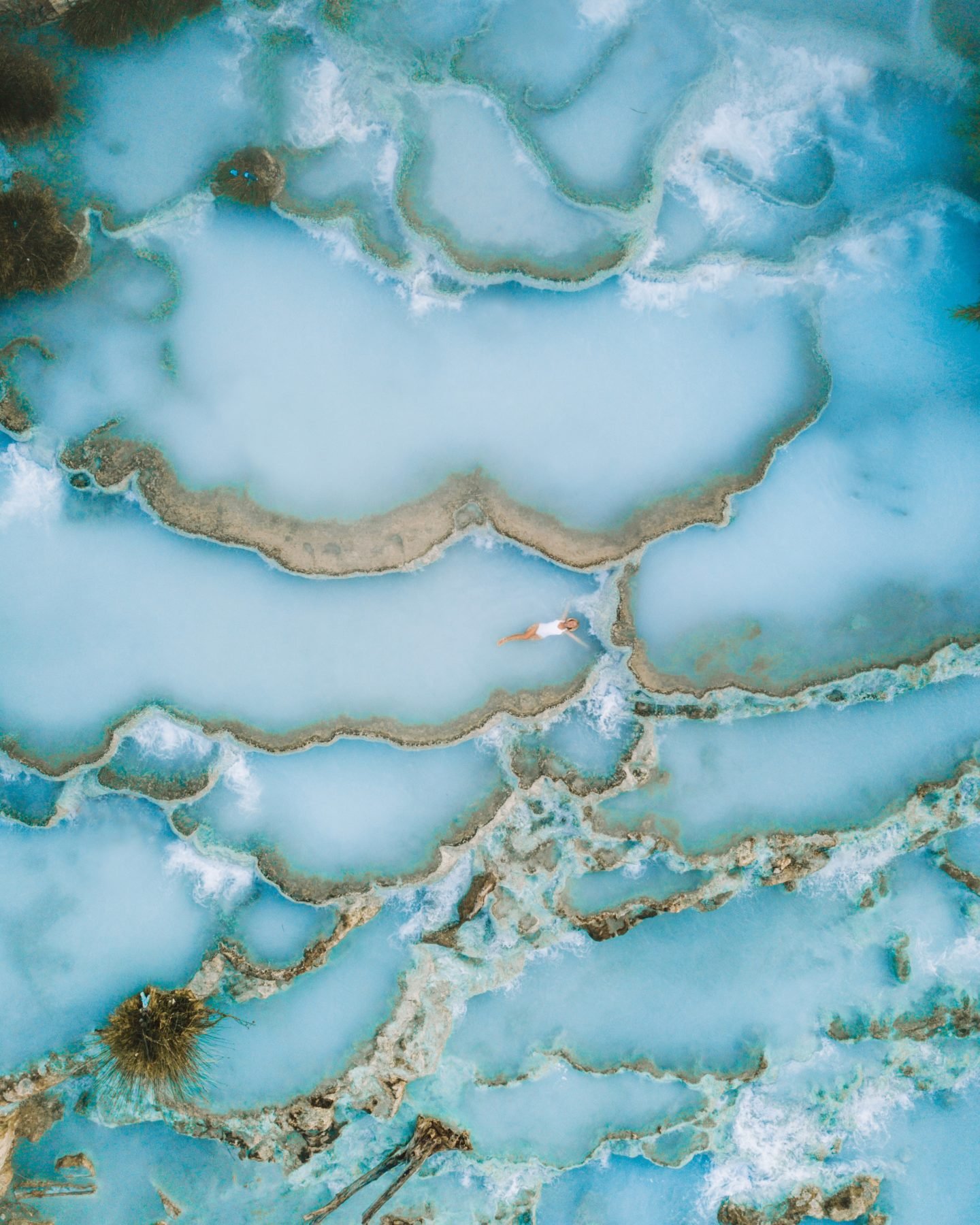 A magical and natural place
This cascade is absolutely magical and is totally natural, it has never been touched by humans. I'm still in awe when I have the chance to see unreal places like this. I swear it was even more beautiful in reality. If you have never been there you should definitely add this place to your bucket list!
You need to know that the water is also naturally warmed at 37,5 degrees celsius by the volcanic crater. And this place is bigger than we can imagine.
Also, it is really easy to park your car, there is a parking in front of the cascade.
Thank you for reading this post my FAM! I hope you liked this post and that it will help you to organize your trip! If you are planning to visit Saturnia or if you have more questions, let me know in the comments! 🙂 Have an amazing day! Don't forget to follow our next adventures soon on Instagram! xx