You want to buy a drone to create awesome aerial photos and videos from your travels, but you don't know which one to buy? We will let you know what are the best drones in 2020! There are several drones brands in the market, DJI, Parrot, but also cheaper brands. They are offering different kinds of drones: professional drones, semi-professional and more affordable drones.
It's not easy to find what are the best drones on the market, with so much offer. Depending on your use and your budget, we will give you our thoughts to help you! But keep in mind that for a quality drone that produces good photos and videos, the prices will be between 700€ and 1300€ on average.
If you want a drone that can record 4K video, that lasts for a while on a single charge or a light drone that fold up in a backpack, we will help you to choose which one is the best for you. And we will let you know what are the best drones in 2020! Let's start 😉
What are the best drones in 2020
1. DJI Mavic Pro 2
Quiet light: weight 970g
Camera resolution 20 MB
4K video
Flying time 31 minutes
Range 6,2 miles
Price 1200€
The DJI Mavic Pro est technically better to the Mavic Air, this is for us one of the best drones on the market. It is more expensive than the Mavic Air (1200€ vs 870€) and it is heavier (970g vs 430g) but it delivers best videos and photos thanks to its gimbal-stabilized Hasselblad camera. Photos are brighter, more detailed and superior to the previous model.
Indeed, DJI has made improvements on the software side too, with new modes for photos and videos, as hyperlapse, which creates amazing aerial videos.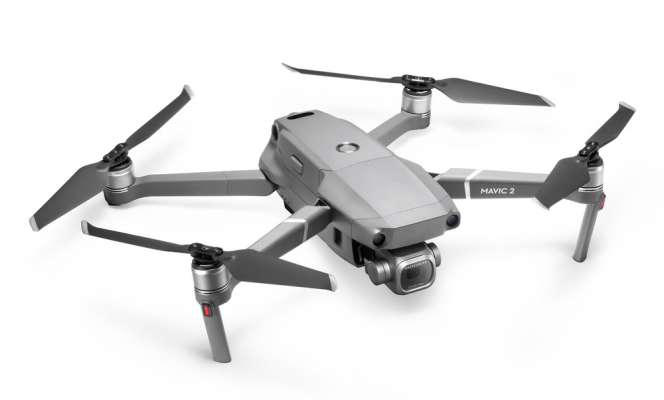 2. DJI Mavic Air
Really light: weight 430g
Camera resolution 12 MB
4K video
Flying time 20 minutes
Range 6,2 miles
870€
The DJI Mavic Air is also one of the best drones in 2020 because it has an amazing price-quality ratio. If you don't want to spend 1200€ in a drone but you still want quality photos and video but not for professional use, this drone might be for you! It can record 4K videos at 60 frames per second and also fit into a backpack or even a jacket.
The problem is the low autonomy. You just have the time to fly your drone, take a few photos/videos and land it. The battery life is around 20 minutes. But keep in mind that the higher you will fly your drone, the faster the battery will be used. Also, if there is the wind, the battery will also be used fastly. If you buy this drone, I highly recommend buying a pack with 2 or 3 batteries. This really worth it!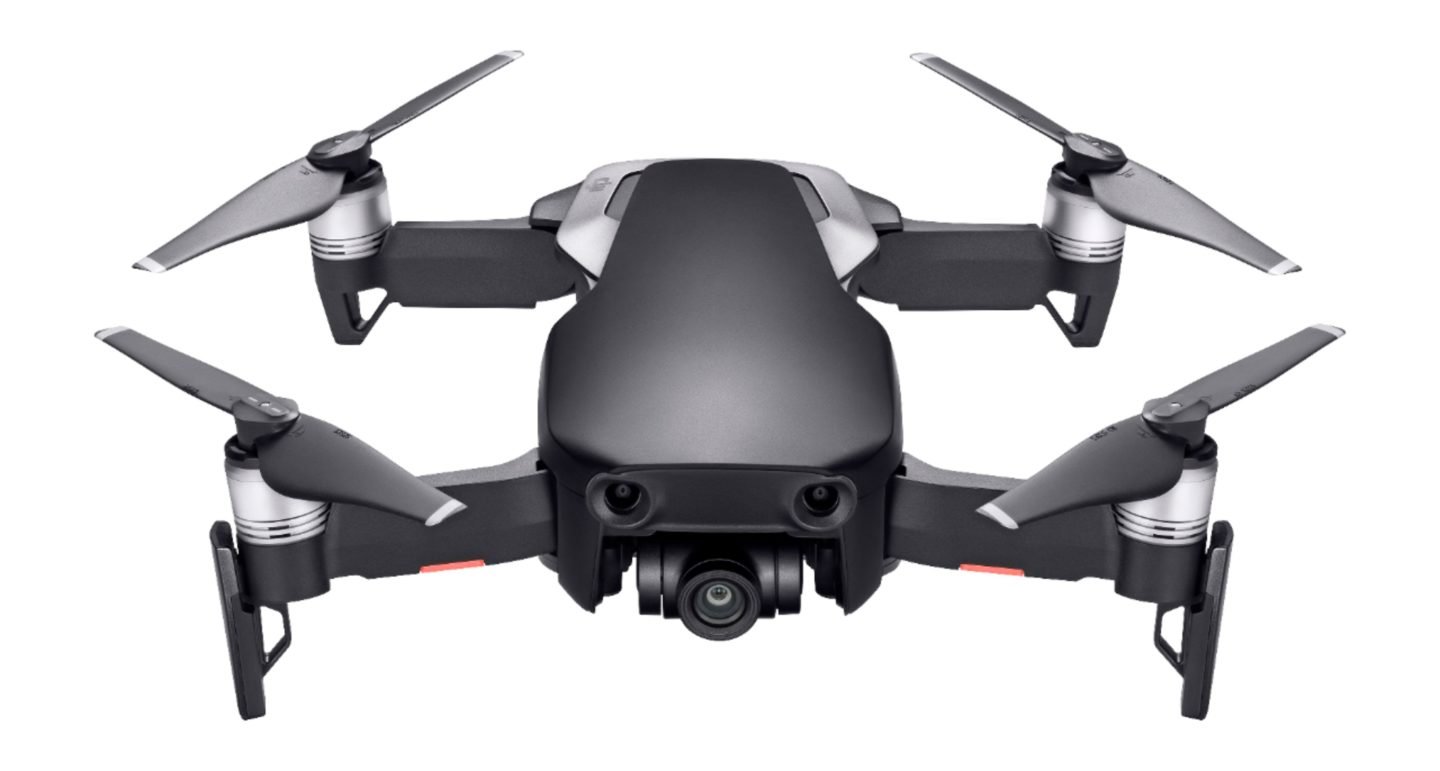 3. DJI Mavic Pro
Light: weight 734g
Camera resolution 12 MB
Weak for low light shooting
Range 4,3 miles
Flying time 25 minutes
1100€
This is the drone we have for 3 years and we love it. This one is a good compromise between the new DJI Mavic Pro and the DJI Mavic Air. It is more affordable than the DJI Mavic Pro 2 and it has better performances than the DJI Mavic Air.
The camera is mounted on a gimbal, which is uncommon for a drone of this size. It allows the drone to deliver amazing results with both photos and videos in good lighting. But the small size of the sensor means low light shooting can be difficult. The battery is up to 25/30 minutes.
Also, as the other DJI drones, the Mavic Pro has a dedicated remote control that uses your phone's screen to show you exactly what the drone is seeing. The range is quoted as being over four miles, so this gives you the opportunity to capture amazing photos and videos without worrying about dropping the connection.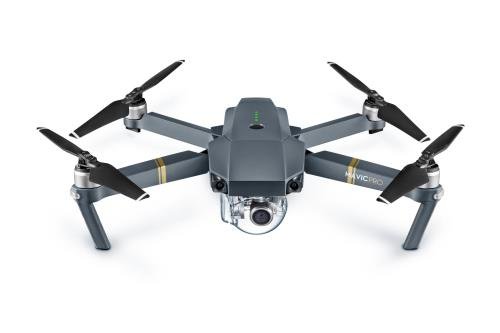 4. Parrot Anafi
Really light: weight 320g
4K UHD video at 60fps
Weak no obstacle avoidance
180 degrees vertical camera
Flying time 25 minutes
Price 645€
This really light drone, 320g is really small but its photography skills are really impressive! Its 180 degrees of the vertical range enables it to take photos directly upwards. It also has a 2,8x zoomable lens with no quality reduction.
This drone is a good choice for close photo fans. With the follow me mode tracks your movements and adjust automatically for more photogenic angles. Also, it "smartdronies" modes, orbit, boomerand, and tornado help the drone to fly around you and various circles.
The main problem is the lack of obstacle avoidance which makes it hard to recommend to beginners! The other drones we have previously talked about have all an obstacle avoidance. Also, several modes are locked away as extra purchases after you have already paid the drone 645€.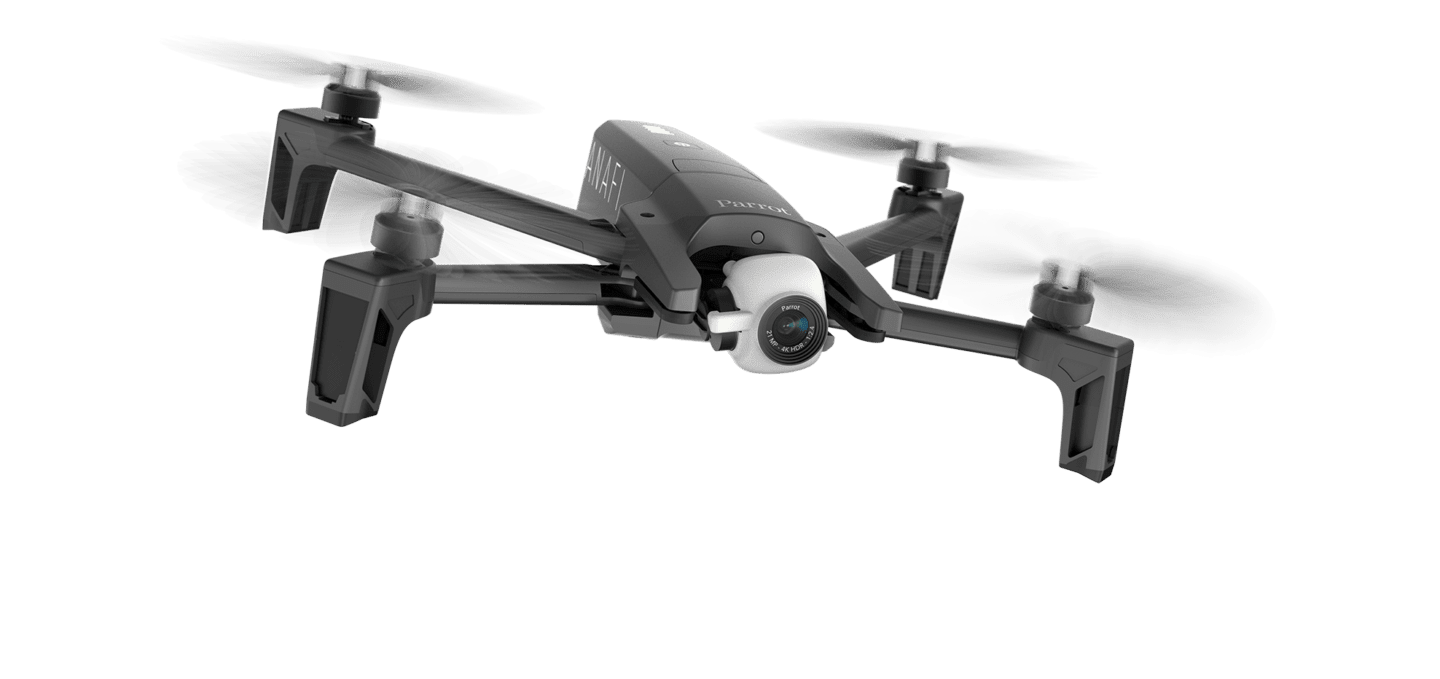 5. DJI Inspire
Heavy: weight 2935g
Camera resolution 12,76M
Range 2 km
Flying time 25 minutes
Expensive: starting at 2000€
This drone is probably the best one on the market but it is more for professional use. As you have noticed it is quite expensive: around 2000€ for the drone and one battery. But if the "DJI inspire" has amazing features. It comes with its own controller, which boasts amazing range. You will need to supply a monitor via your smartphone or tablet's screen.
The camera which is mounted on a gimbal for aiming is upgradable, you don't need to worry about your investment becoming obsolete after a few months. The performance in the air is amazing, even in windy conditions. This drone is also incredibly swift when twinned with that excellent controller and easy to maneuver.
The problem is that the batteries are expensive and a battery gives you 15/ 20 minutes of flight before it needs recharging. Technically it is the best drone on the market, but the price makes it not affordable to the public.
Are you ready to buy your drone?
Having a drone to travel, and create beautiful aerial travel memories, is amazing! It is an investment but it really worth it. We have been using our Mavic Pro for 3 years and we love it! It allows us to take awesome aerial photos and videos from our travels!
It is really different than classic camera shots as it allows you to take photos from above and from other angles. If you want to get creative and take awesome aerial photos, you need a drone! Also, it's amazing to take couple shots by yourself, without a tripod and also for solo travelers!
However, be careful it is forbidden in several countries, especially Arabic ones as Morocco, Egypt or Jordan. Make some research before bringing your drone when you travel!
We hope this post about the best drones will help you decide which one is the best for you! Let us know in the comments! 😉