Today let's dream about traveling again with these 15 beautiful pictures of nature! These photos have been taken from all over the world. Maldives, Indonesia, Thailand, Morocco, France, Greece Italy, or even Turkey!
If you love nature, wild places and that you are currently dreaming about traveling again, this post is for you! Let's dream together! Get inspired And escape the quarantine with us!
1 Cappadocia Turkey
Firstly, let's fly to Turkey! This photo has been taken in Cappadocia. A beautiful village located in the center of Turkey. This place is famous for its cave houses, valleys and hundreds of hot air balloons flying in the same time for the sunrise! You need to see this once in your life! If it is not already on your bucket list, it's time to add it!
Read our full travel guide to Cappadocia.
2 Saturnia in Italy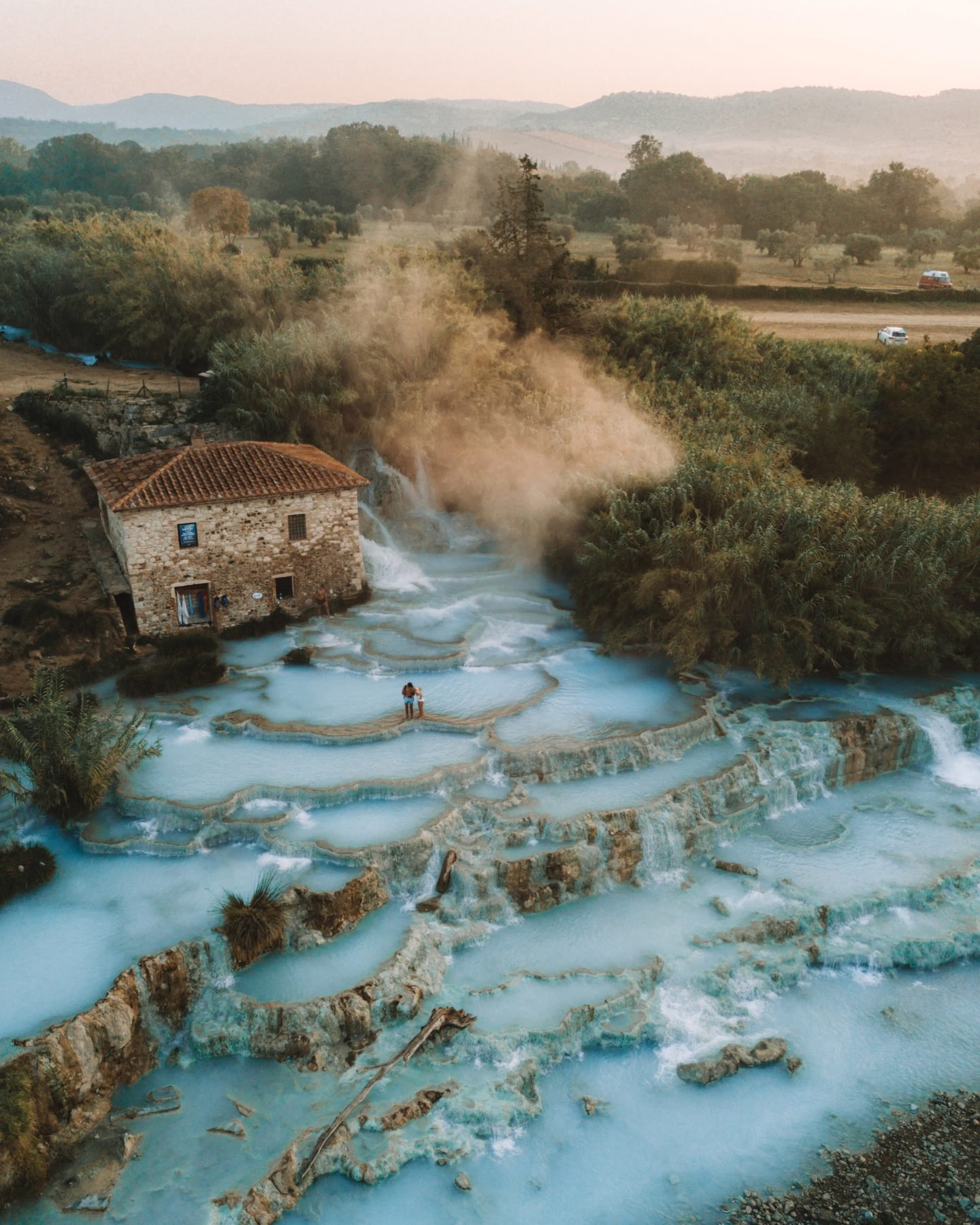 Saturnia is a lovely small village in the Tuscany country side in Italy. There is a wonderful cascade to visit. Can you believe this place is 100% natural? The water is naturally warmed by a crater under the cascade.
Read our full blog post about the cascade di Saturnia.
3 Waterfalls in Bali, Indonesia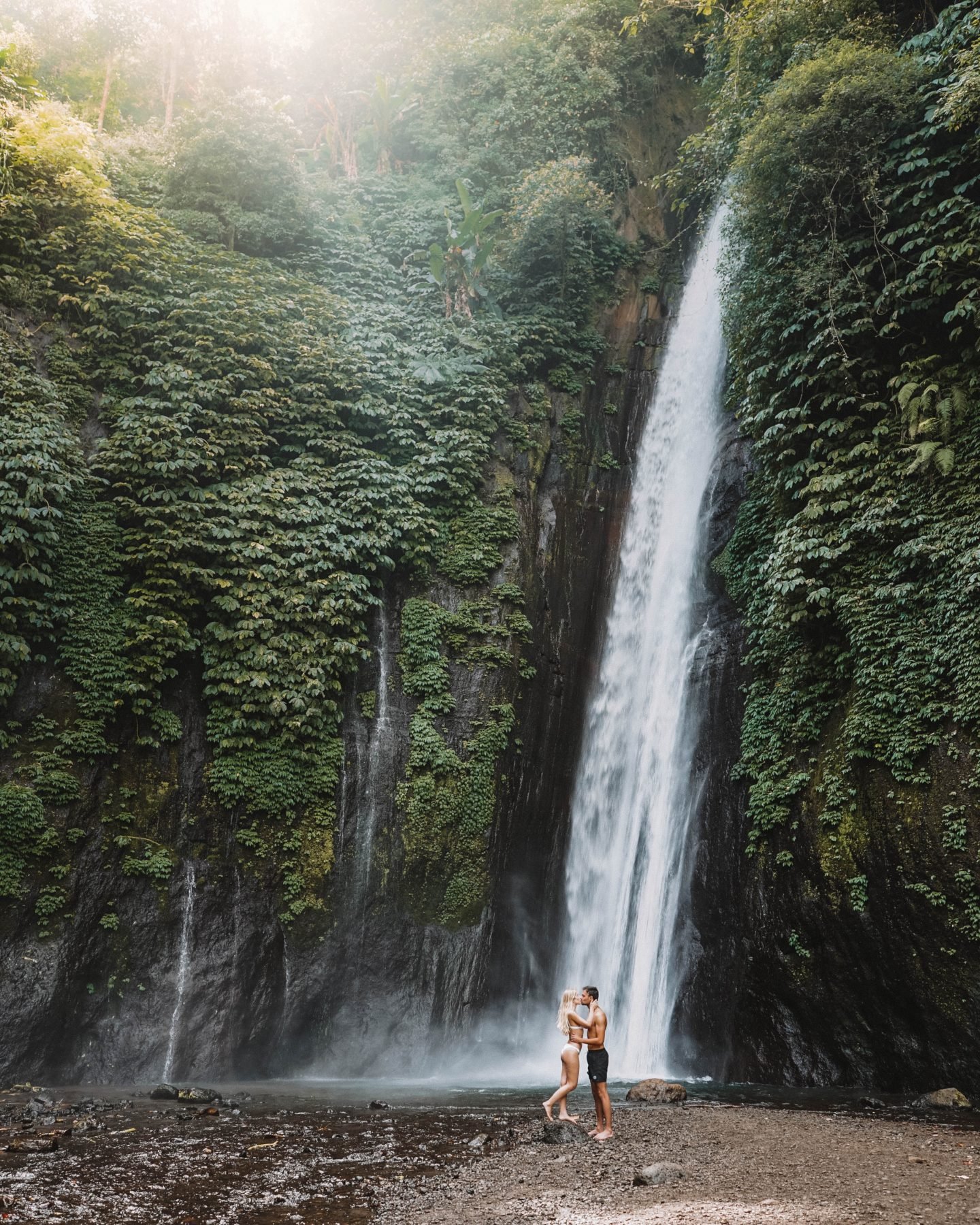 Indonesia is full of beautiful and wild places. You can find amazing waterfalls, especially in Bali. This one is located in the north of Bali, which is less touristy and more preserved. It is called "Munduk waterfall". It really worth a visit! If you are obsessed with beautiful pictures of nature, visit Bali, you will take amazing ones!
Read our complete travel guide to Bali
4 The Maldives Atolls
If you are dreaming about paradisiac beaches made of clear water, palm trees and white immaculate sand… Well, you should visit the Maldives! Not only for its beautiful beaches, the Maldives is a dream destination for divers and marine animals lovers! We had the chance to see sharks, rays, turtles, and colorful fishes. We also stayed on the water on a water-villa bungalow and fly on a seaplane. It was magical!
Read our ultimate Maldives travel guide.
5 Phuket, Thailand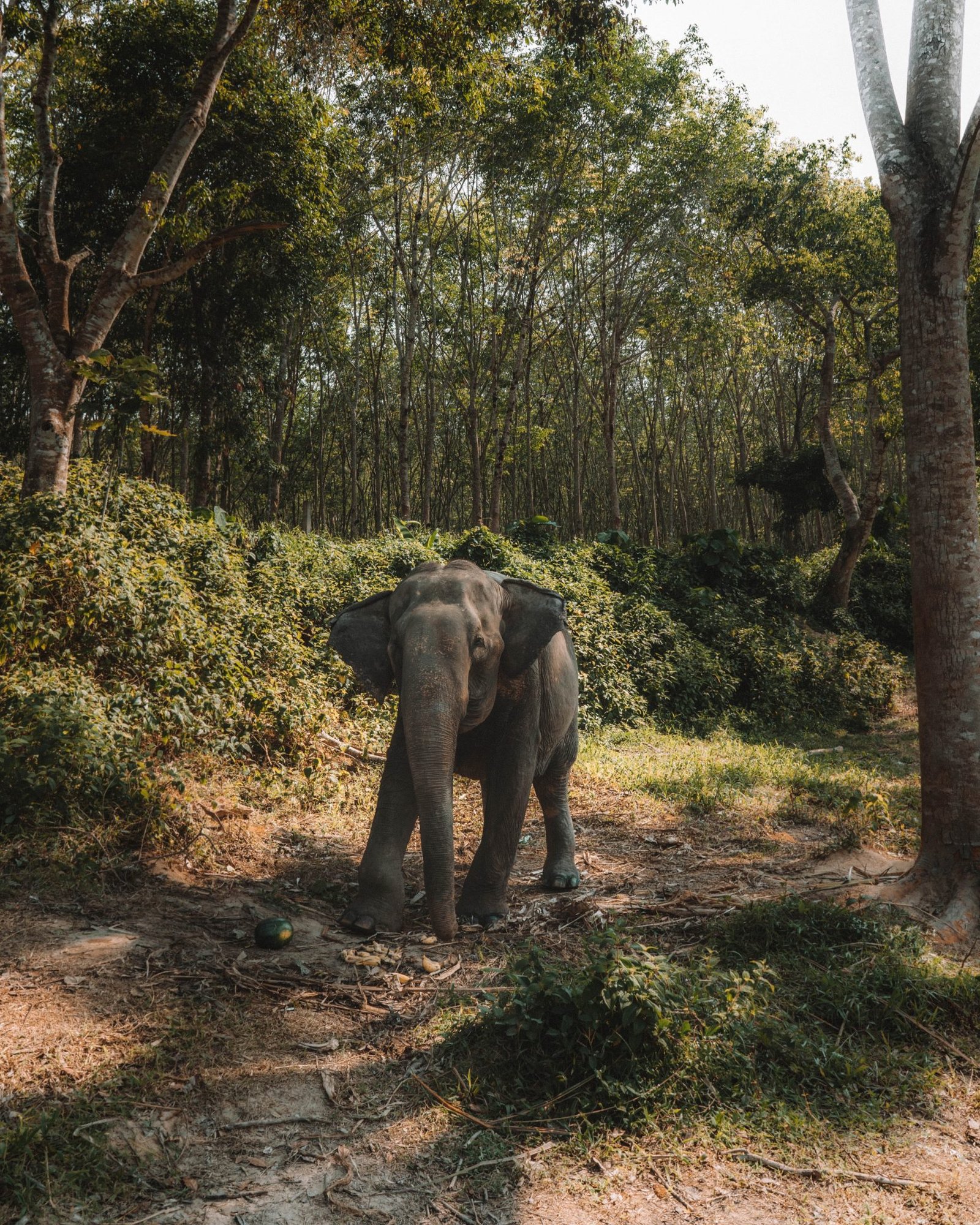 The south of Thailand is a must-see if you love nature! You can see beautiful and wild landscapes but you can also visit elephant sanctuaries. You will meet these gentle giants and help the sanctuaries to take care of them. It's an unforgettable experience.
Read our post about 10 things to do in Phuket.
6 The desert of Wadi Rum, Jordan
Jordan is a wonderful country to explore and so is the desert of Wadi Rum! Have you recognized this place in Star Wars? The Martian? Or Laurence of Arabia? Many movies were made there! Not only because this place is beautiful and wild but also because it looks like another planet. The sand is red and the rock formations are incredible.
Read our post about our experience in the Wadi Rum desert.
7 Milos, a Cyclades island in Greece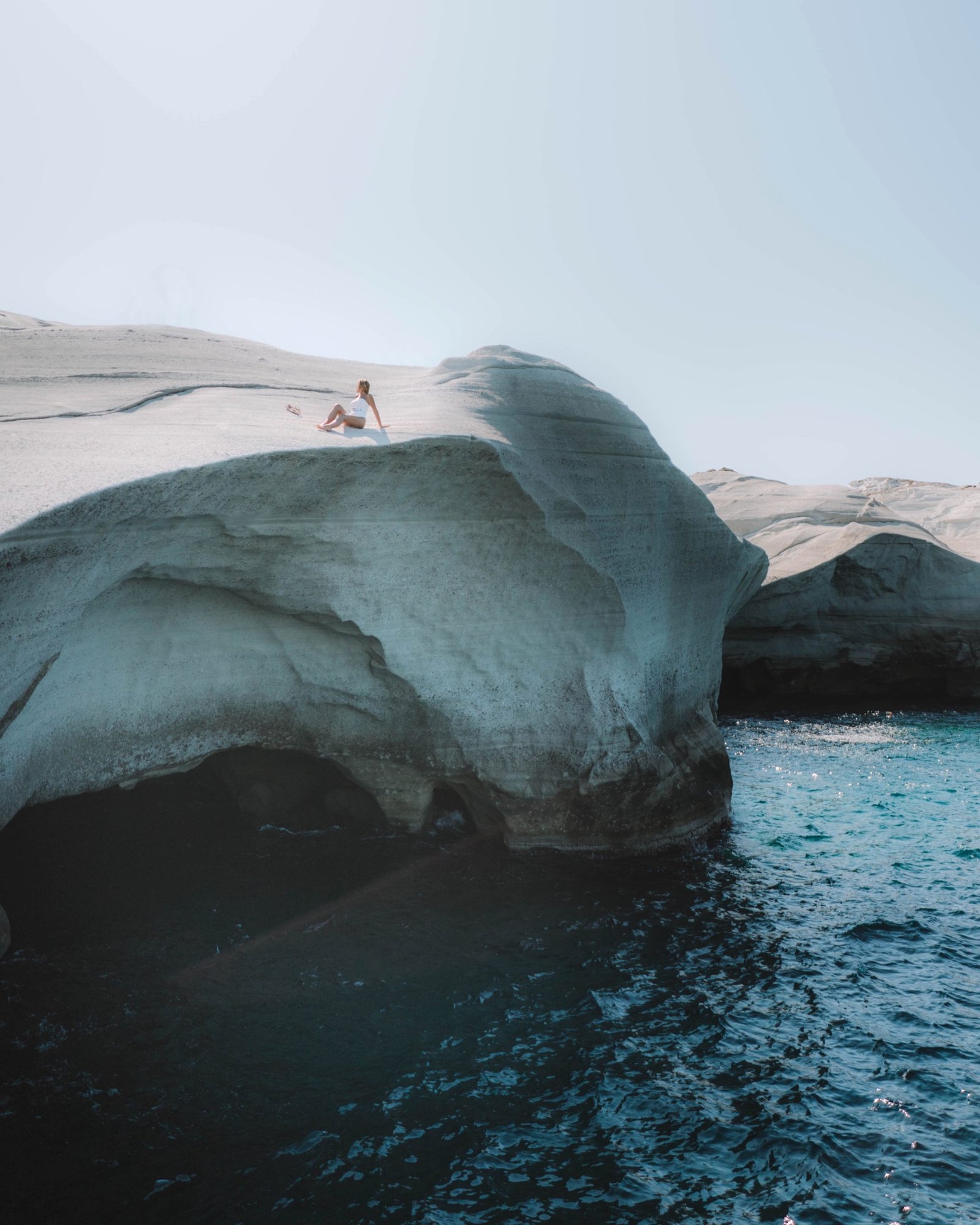 Here is another beautiful picture of nature from Milos, one of te most beautiful and less touristy Greek islands. These moonscapes made of white rocks and turquoise water make this place unique. You can jump from the cliffs if you dare!
8 The Dead Sea
The Dead Sea is honestly one of these places that blown my mind away! The natural salt formations and the salted water make this place amazing. You can float without no effort! It's an amazing experience, especially for the sunset! Also, did you know that it is the lowest point on earth?
9 The Gili Islands, Indonesia,
This picture of nature was taken in the Gili Islands, belonging to Lombok in Indonesia. The particularity of these 3 islands is their size (15km2), their dream beaches and the view on the mountains! You can dive or snorkel there and meet turtles in their natural habitat!
10 Lago di Sorapis, the Dolomites, Italy
Then, let's talk about the beautiful Dolomites! This 2 hours hike to the Lago di Sorapis is absolutely incredible in itself. But when you arrive, you discover a hidden gem! A wonderful glacial lake with an unreal blue color!
11 Siena, Tuscany countryside, Italy
The Tuscany countryside is beautiful to visit! You will see these unique ways with Tuscany trees all along the way! It's amazing to visit! You can also experience staying in a typical Italian farm and do wine tasting in the Chianti area! If you also like to take beautiful pictures of nature, you will have fun there!
12 Railay Beach, Krabi, Thailand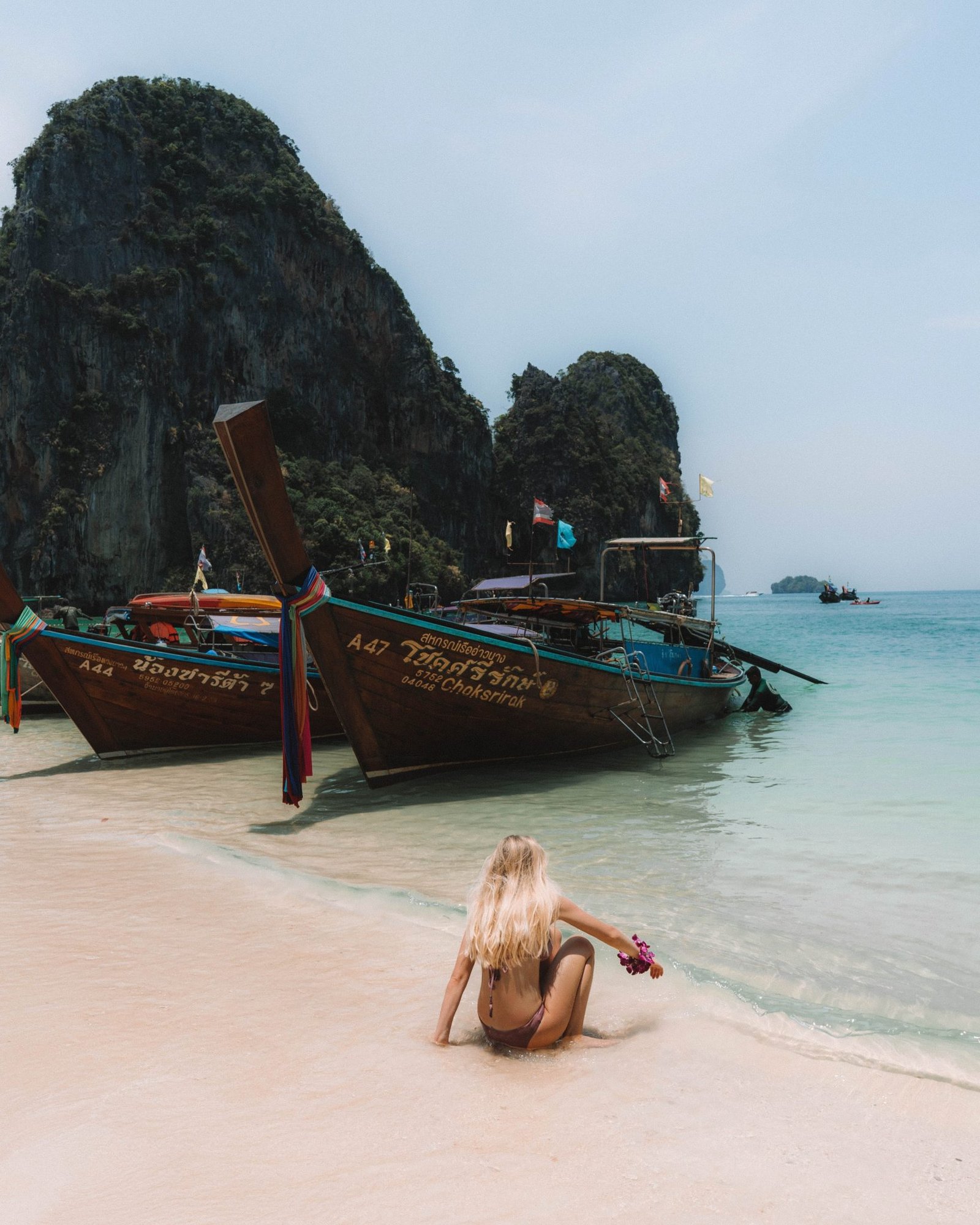 Then, let's fly to Thailand! This photo was taken at Railay beach, in the Krabi area in South Thailand. This beach, made of clear water, rock formations and long tails boat is unique. It is very touristy but the landscapes are to die for!
13 Diamond Beach, Nusa Penida, Bali
Next, let's go to Nusa Penida! How amazing is this beach with diamond-shaped rocks? Can you believe it's also 100% natural? You can easily hike to the beach in 15 minutes. If you want to see this place, go to Nusa, Penida, a small island belonging to Bali. It's only 1 hour by boat from Sanur beach!
14 The Agafay desert, Morocco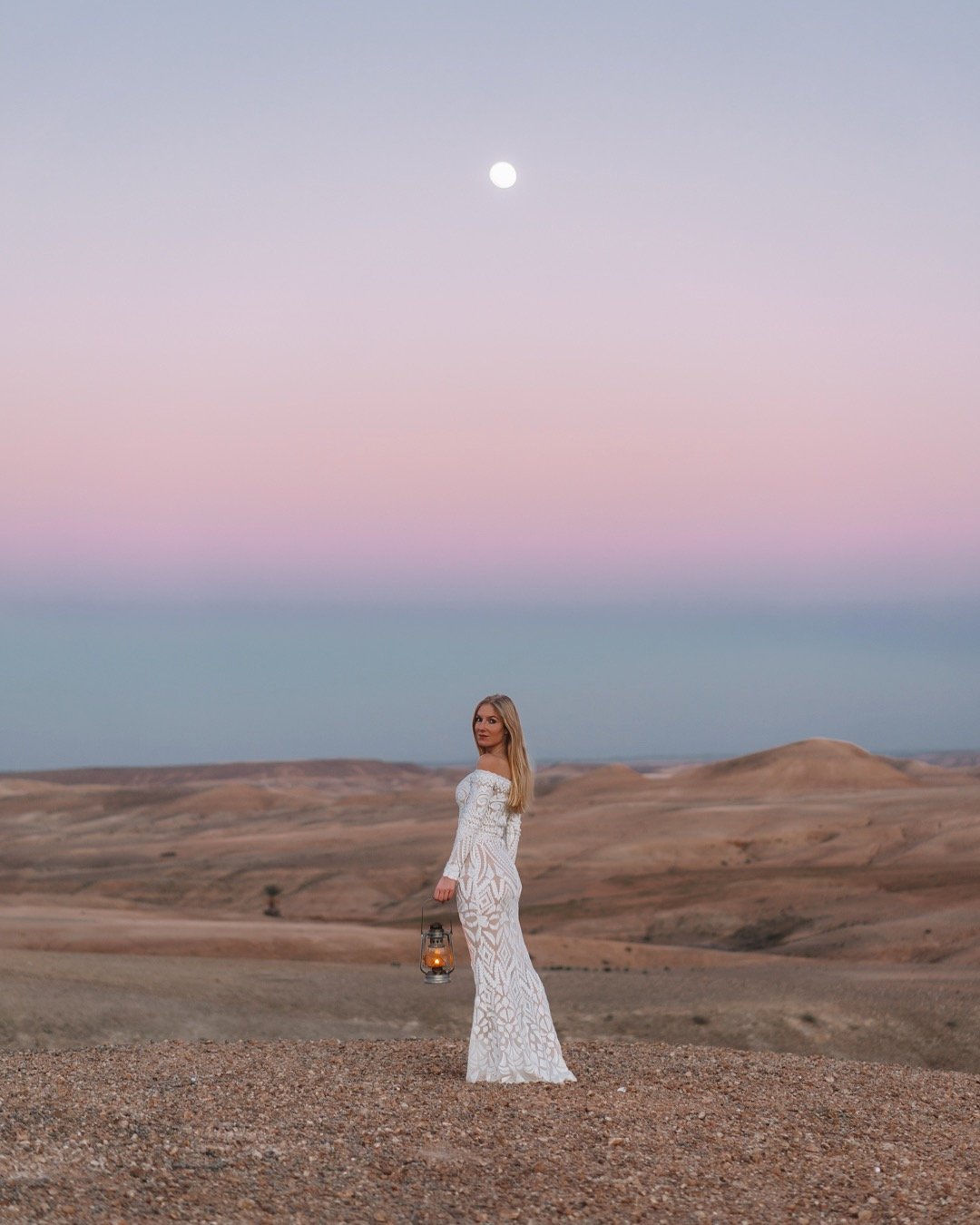 Also, if you want to experience staying in the desert, and stargazing, come to the Agafay or the Sahara desert in Morocco! We absolutely loved this raw and authentic experience. The particularity of the Agafay desert is the floor that is made of rocks. Instead of the Sahara that is a sand desert!
15 Tamblingan Lake, Bali, Indonesia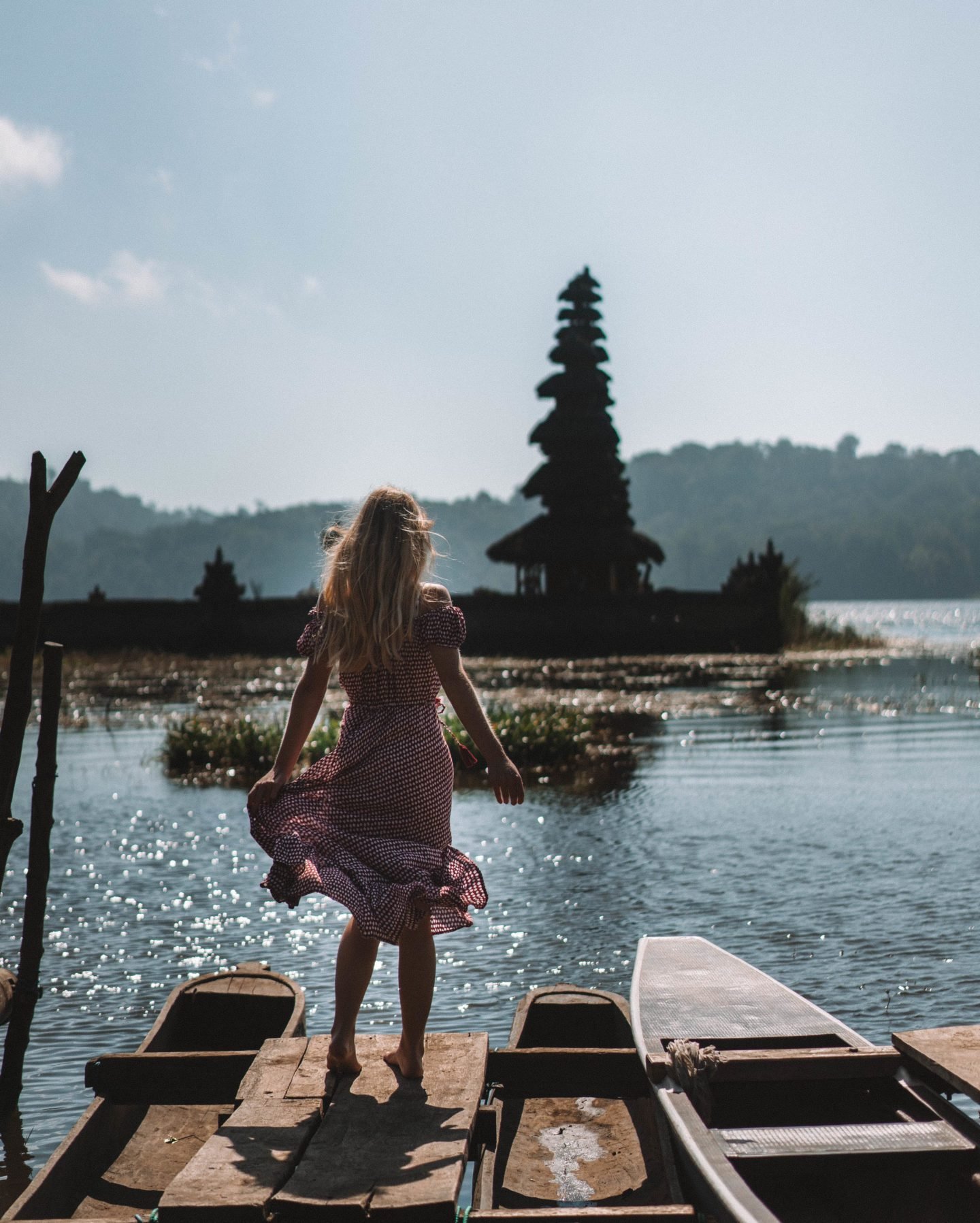 Then, this beautiful place called Tamblingan lake, in the north of Bali is unique because of the temple in the middle of the lake. It is particularly beautiful in the morning!
Dream with us!
To conclude, we really hope you loved these beautiful pictures of nature! And that these pictures inspired you and helped you to escape the quarantine! Let's dream together about traveling again! Where was the most beautiful natural landscape you have seen? Let us know in the comments! 😉
And join us on Instagram! @chiarabarrasso