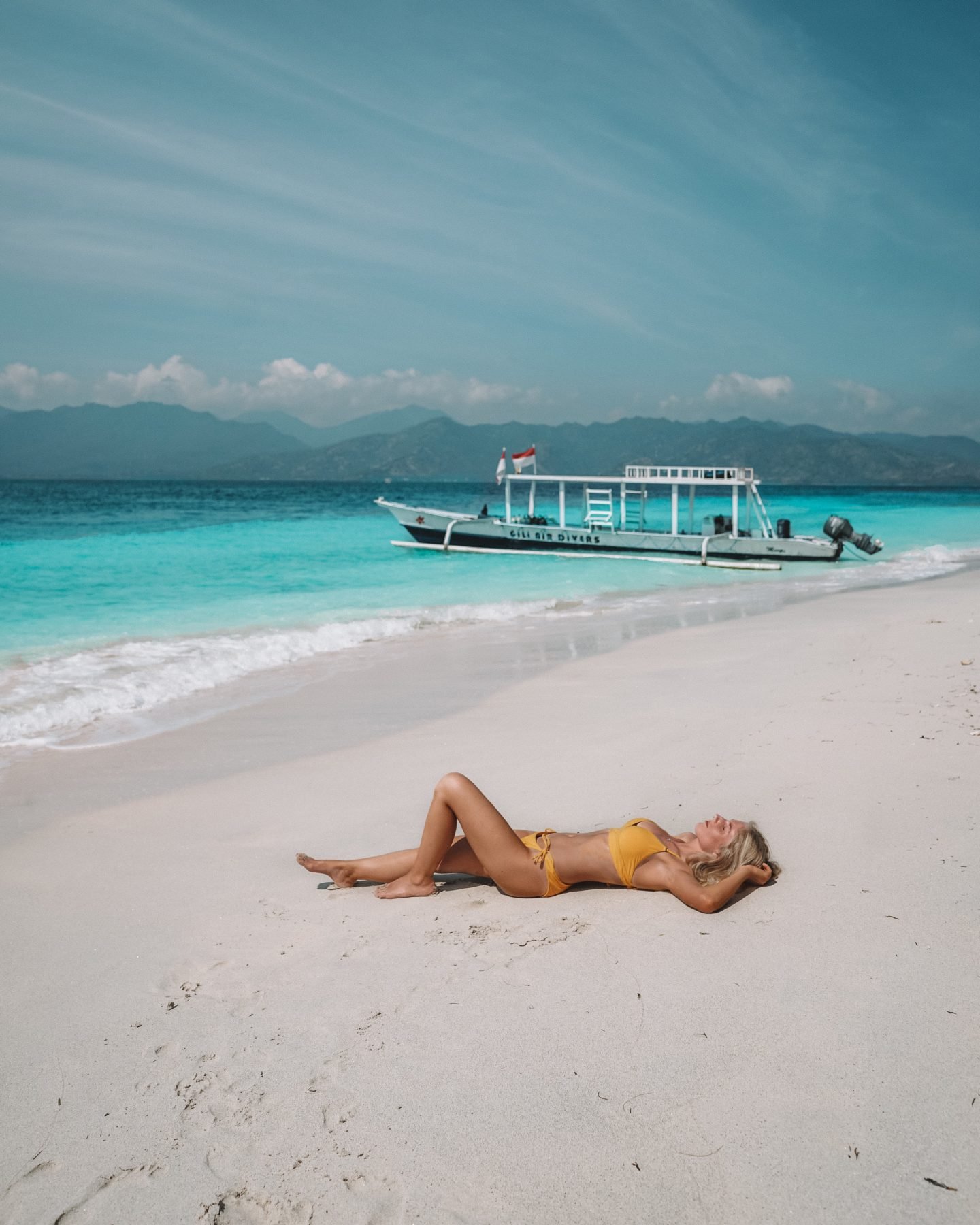 Hi family! As promise I will make a post for Gili Meno! If you plan to go there I'll tell you how to get there, when is the best time, what activities to do or which hotel to choose! Gili Meno is the middle of Gili's three islands (between Gili Trawagan and Gili Air). This island is really tiny, only 15km2! And it is for me one of the most beautiful over there. White sand and turquoise water, we felt like in the Maldives! It was absolute heaven on earth. So hard to leave!
how to get there?
It's really easy to get there from Bali. You can go to Sanur beach and take a boat. Sanur beach is at 30min from Seminyak. There are a lot of companies, but you need to book in line in advance because there is only 70 places in the boat and it's always full. The price is depending on the companies but usually it's 600 000 IDR ( 40$). It includes a taxi from your hotel to Sanur beach. You will pass trough Nusa Ceningan, Gili Trawagan, Lombok and finally arrive to Gili Meno after 3h30. When you arrive there, you will see that there is no taxi to get to your hotel. Just little skinny horses pulling huge and heavy carriages. Personally, I preferred going to the hotel walking. The island is really small so you can easily walk to your hotel and visit the island by the way!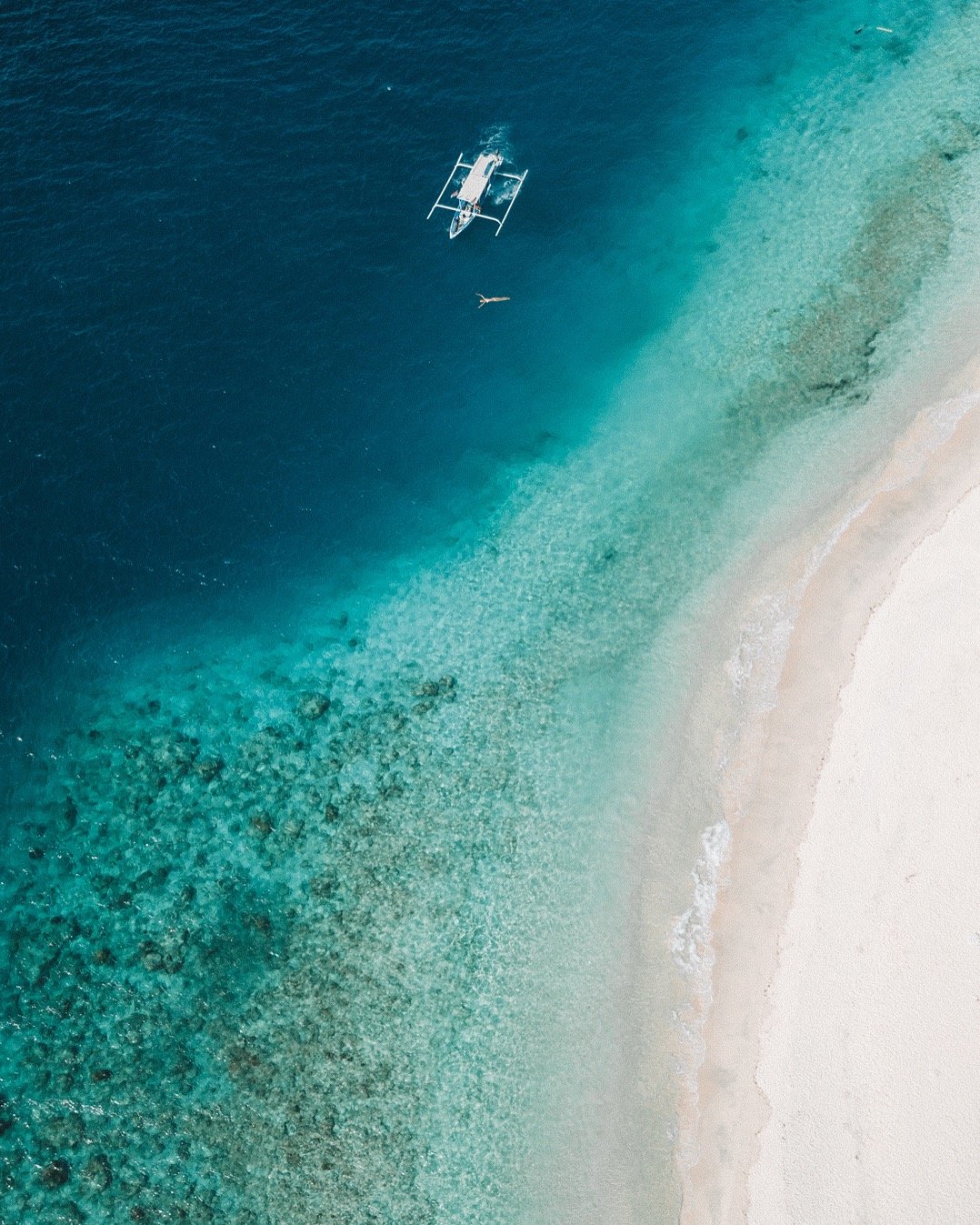 which hotel to choose?
There are many hotels on the island. We stayed at the Villa Avia and we had an amazing stay. It's a small and authentic hotel. There are no many people and the hotel is really calm. There are cute houses and certain have a private pool. Also, the hotel it located directly on the beach. So you can even have your breakfast or lunch on the beach!
If you want to stay there, you can book here and get 10% off on booking on every hotel here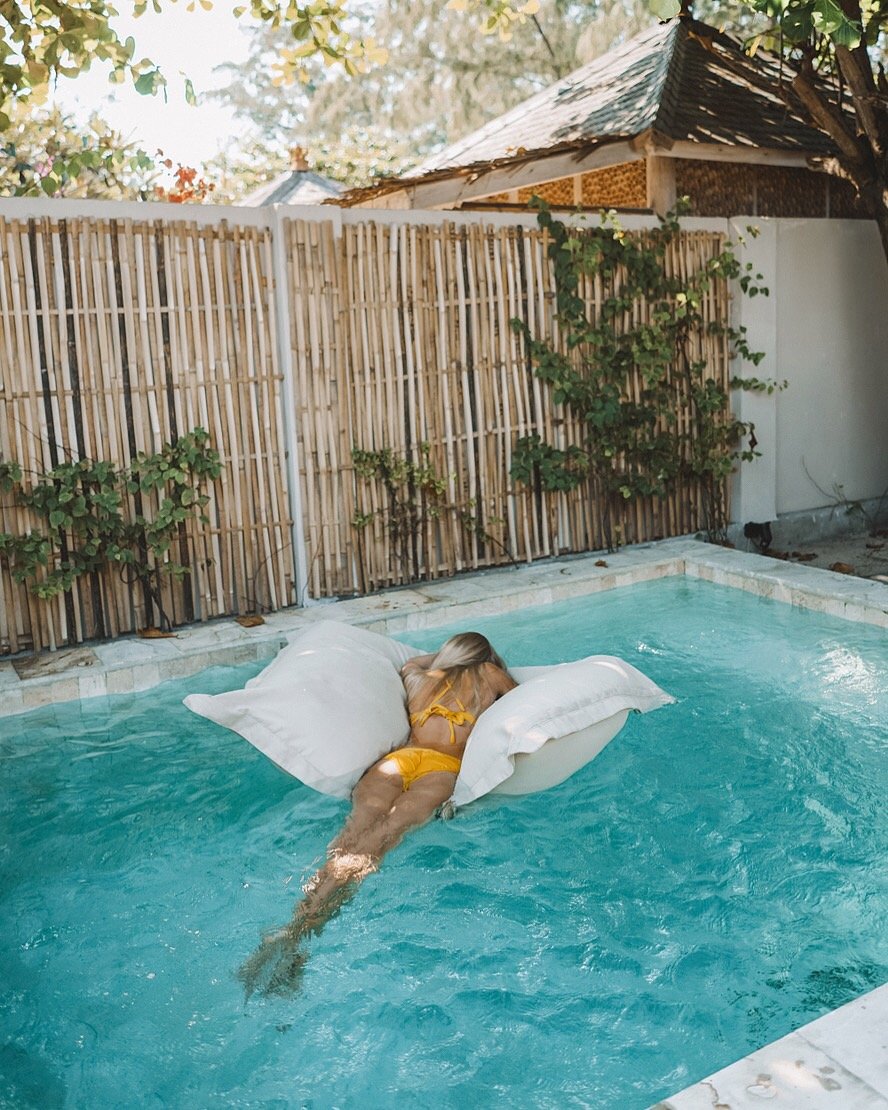 what activities to do?
The most amazing activity on the island is diving! You know it's my biggest passion lol. And Gili Meno is an amazing diving spot! One of the most beautiful I have ever seen. We have seen there many huge turtles and they are so friendly, they came so close to us. Also the coral reef is absolutely amazing, the corals are so beautiful and there are many colorful fishes. The blue marin diving center is amazing. The staff is so so kind. And the club is certified PADI. If you have never dived you can do a first dive there! Or you can just snorkel.
Also the beaches are absolutely stunning. The water is insane and there is a view on the mountains. You should walk around the island to explore, you will find secret beaches with nobody around! Also you should stop by the turtle breeding. You will see a man taking care of many baby turtles in a basin. This beautiful initiative was set up to save the tortues. And that's why there are so many tortues now on the island!
You can also walk around and find cute restaurants on the beaches. They serve smoothies, fresh juices and fruits! Or traditional meals like Mie Goreng and Nasi goreng.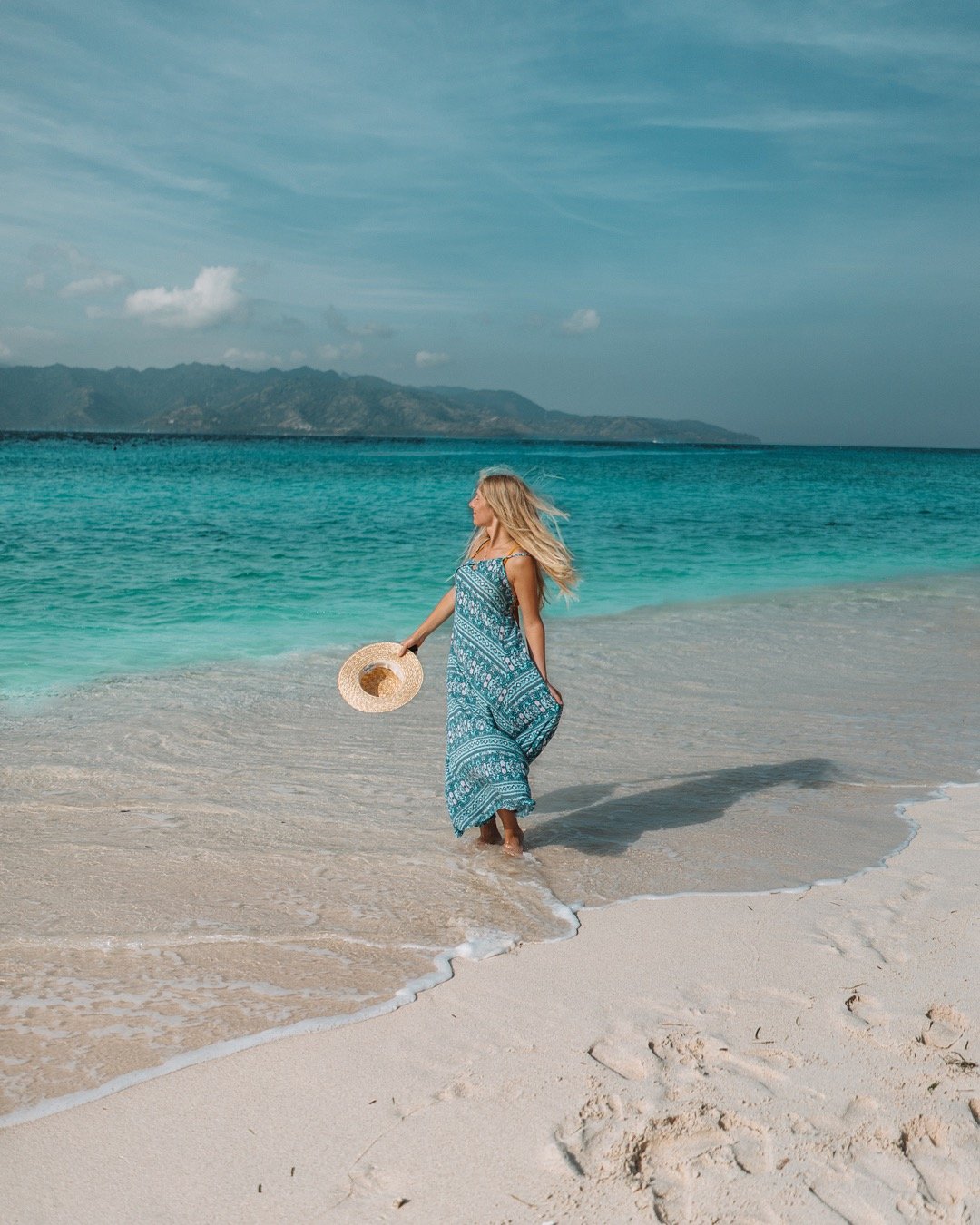 When visit gili meno
You should go there between June and September, it's the best time. The rest of the year is ok but you should avoid the period between November and February, that's the worst months to get there because it's raining a lot! The rest of the year the temperature is over 30° and most of the time the weather is amazing 😉
To conclude, Gili Meno is honestly one of my favorite destination in the world. The landscapes are breathtaking, the beaches are paradisiac, there are amazing diving spots and people are so kind! I think we will definitively go back together next year! I hope this post will help you, if you plan to get there tell me in the comments! We are going to a new destination really soon, so stay tuned on Instagram! 😀
Thank you for reading, have an amazing day xxx