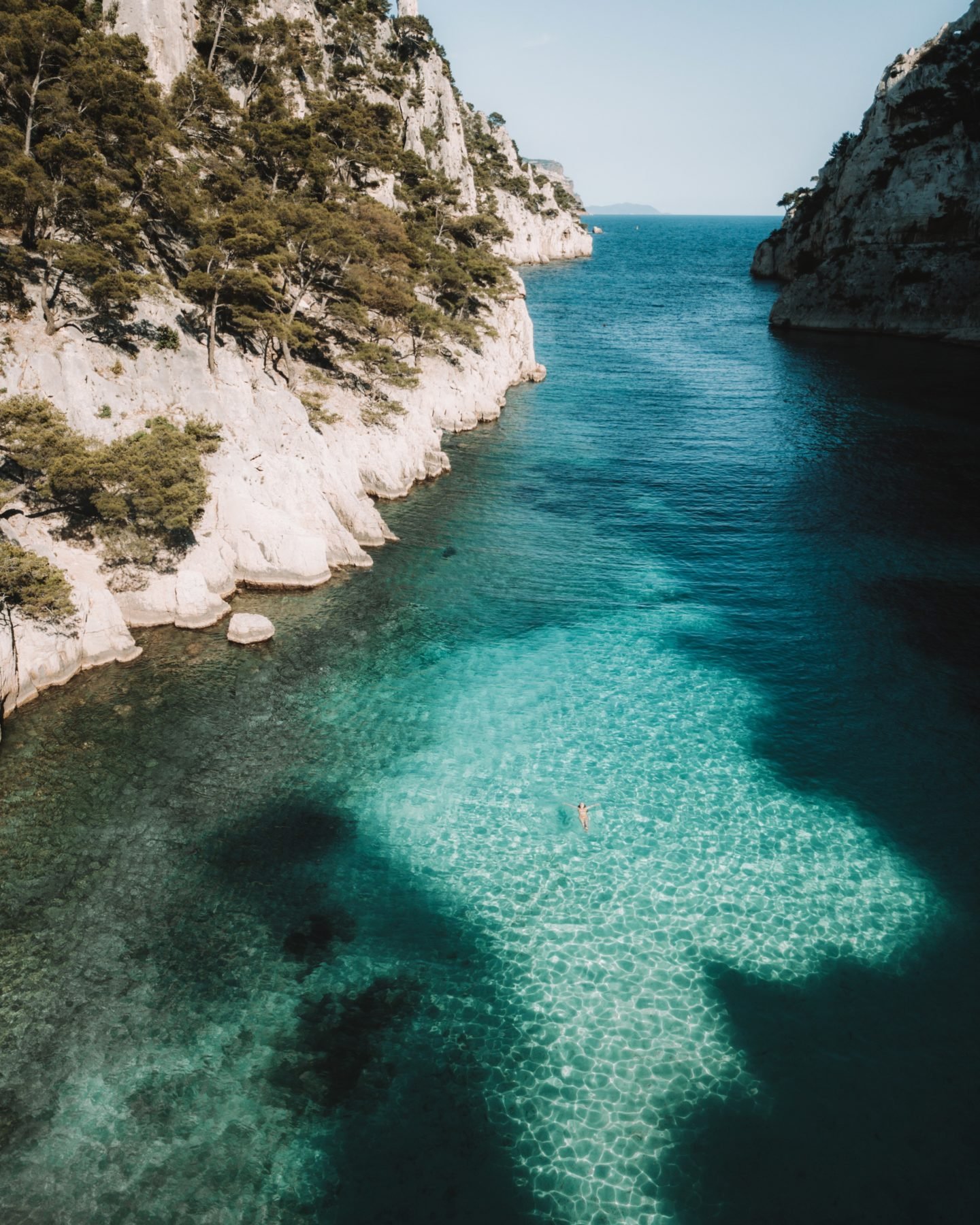 Hello everyone! Today let's talk about our road trip to Provence in the south of France! We have just moved there and we absolutely love this area. It's our favorite part of France. Before living there, we were going there every summer to spend our holidays and visit the area. It's just so typical and charming and there are so many gorgeous places to see on the french riviera: Menton, St Tropez, Cassis, Villefranche, Valensole, the Gorges du Verdon, Gordes, Marseille and so on!
Provence is amazing and has various landscapes and gorgeous spots to explore! If you are planning a road trip to Provence this summer, you will find here all our tips and tricks to organize your dream trip! 😉
What is the best season to visit Provence?
The best season to come to Provence is the high season, between May and September. You should avoid going there during July/August as it is really crowded. Also, if you are coming by car you will be stuck in the traffic during hours. I think the best time to get there is in June or September.
Where to stay during your road trip to Provence?
If you want to experience the Provencal lifestyle and have an authentic experience, the best option is to rent an Airbnb. Many people are renting apartments and villas here in every city/village. You can also find lovely hotels for all the budgets.
Where are all the best spots to visit in Provence?
Cassis and the Calanques
Cassis is a beautiful place to visit in Provence. Located near Marseille, this place is full of surprises! From the famous Calanques to scenic roads with beautiful points of view, and colorful buildings. It is exactly how you can imagine this little charming village, near a harbor, with laundry on the balconies. It is so typical and charming, it really looks like Italy.
You can visit the beautiful Calanques, our favorite one is the Calanque d'En Vau. You can pay your car at the beginning of the trail and then you will have a 1h30 hike to go down to the beach. It is around 13 kilometers in total.
What we really like in this area is to have a picnic on the beach for the sunset. An apéro as we say here 😉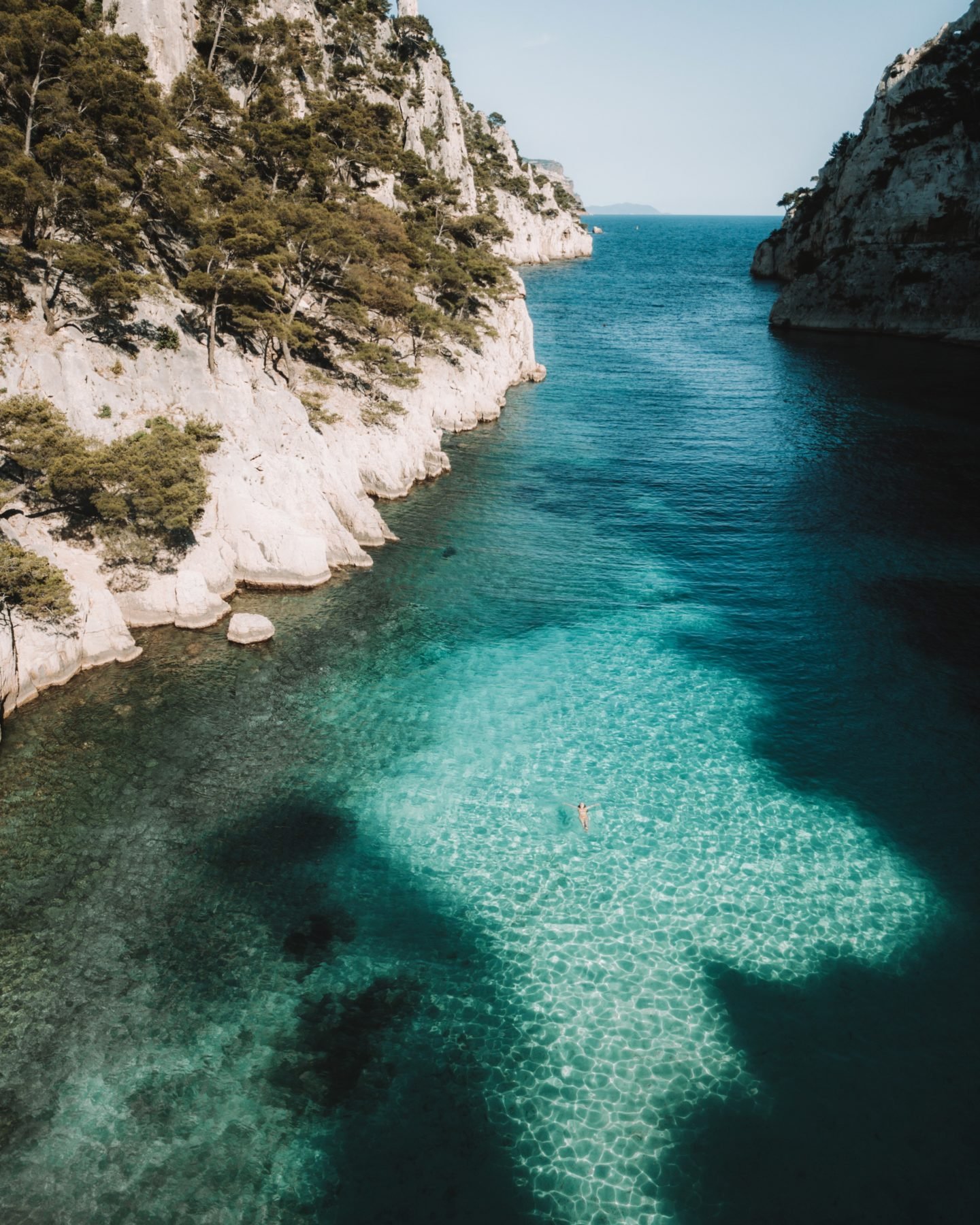 Aix en Provence
You can also visit the lovely city of Aix which is near Cassis. Only 40 minutes of driving. It's a bigger city then Cassis and St Tropez. You can park your car near the city and walk in the city. The best way to do it is to get lost in the little streets. You will see, everything is orange and yellow and there are places with fountains everywhere, it's really lovely.
We just walked in the small streets and stopped when we found lovely spots. We also took ice cream and ate it near a fountain! And we even found a beautiful poppy field near the city and we stopped to take pictures! If you find a flower field in Provence, always ask for permission to enter, they are private properties.
The Verdon Gorge
The Verdon Gorge should be on your bucket list! If you are planning to visit Provence, you can't miss this incredibly beautiful river and these impressive rock formations! You can find here our complete travel guide to the Verdon Gorge!
St Tropez
St Tropez is a lovely village located near Cannes. Every corner there is just so so pretty. The buildings are orange, pink or yellow. It's also very typical and charming. There are so many cute and traditional Mediterranean restaurants and beautiful beaches.
How to get there?
If you come to St Tropez by plane you need to go to Toulon or Nice, they are the closest airports. After you can take a taxi or the train. You can also rent a car. If you can come by car it's easier, you can come directly to St Tropez directly. Be careful the price is really high for parking.
What are the most beautiful spots?
For me, the most beautiful beaches are l'Escalet, Cap Taillat and Pampelone beach. For the last one you, there are many cool beach clubs. The other beaches are free but they are really crowded during the summer.
Plateau de Valensole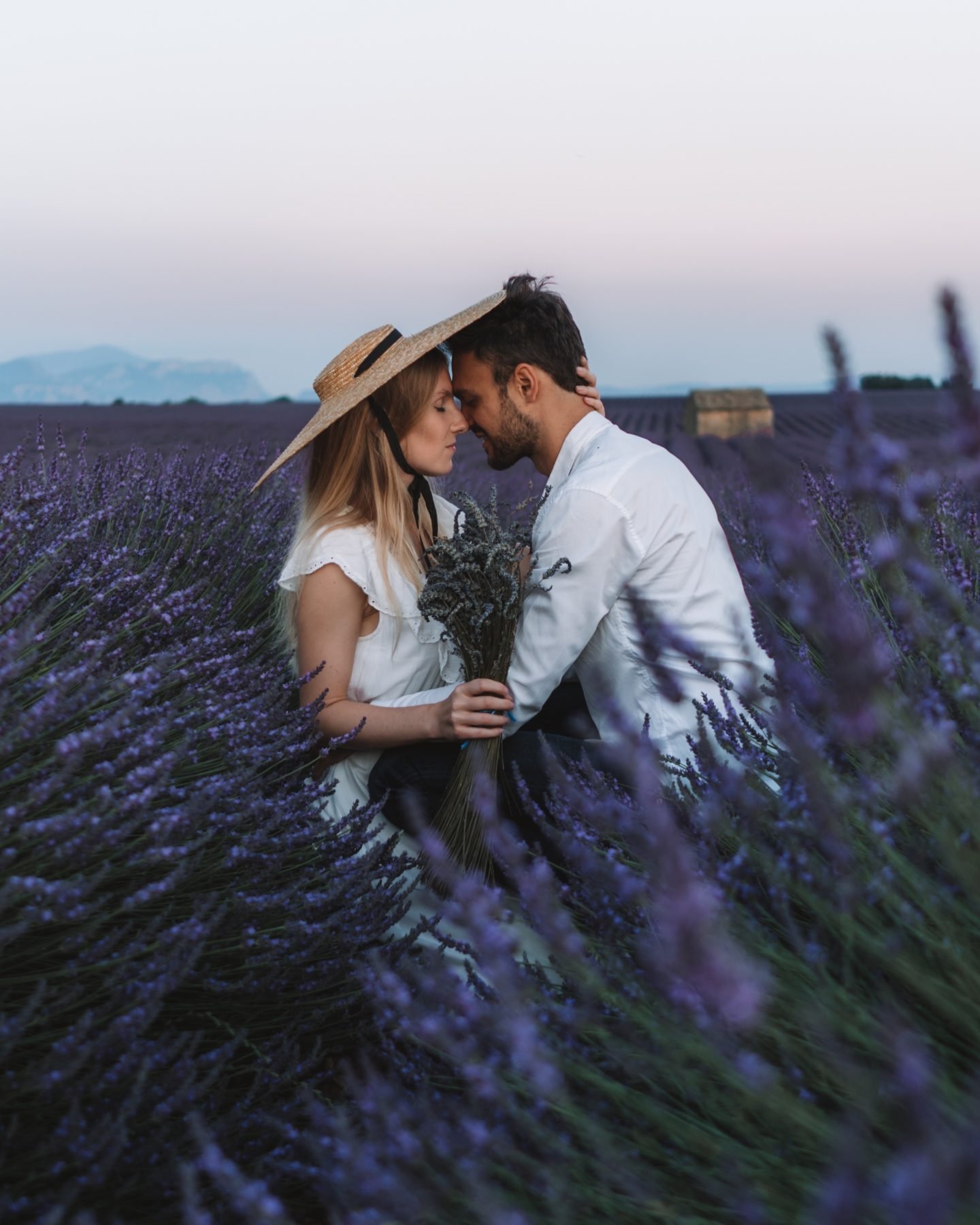 The famous plateau de Valensole, where are the lavander fields is located 2 hours from St Tropez. This place is absolutely incredible. After seeing many beautiful photos of the lavender fields on Instagram I wanted to go there so badly! And we finally made it to Valensole! This place is even more beautiful in reality. You won't be disappointed. But there are so many tourists coming for the sunset to take pictures! That's crazy.
Lavender and sunflower fields
There are several huge lavender fields next to the sunflower fields. We had a picnic in the fields and after that, we have waited for the sunset. It was a magical moment. If you come there, beware of the bees, there are so many ones in the fields. But if you don't approach them, there will be no problem! Also, we didn't have the time to visit the city of Valensole but it looks beautiful. If you are visiting Valensole be sure to add this on your list!
Is it free to visit the Plateau of Valensole?
Yes, it is totally free! You can just park your car in front of the field and come to take photos. There are several different fields, don't stop at the first ones that are really crowded.
But remember that these Lavander fields are belonging to small lavender producers. At the end of the season, lavender will be collected to be sold. Please respect the fields, don't take lavenders and don't touch it.
How to get there?
If you come by plane you need to go to Marseille first. After that, maybe renting a car is the best option to get there because a taxi would be too expensive. You can rent a car at the airport. If you come by car you can drive directly to Valensole. You can park for free.
Where to stay?
If you want to stay around Valensole you can find a cute Airbnb or B&B. I think the best is to go back to Marseille to stay and also visit the city. If you also want to visit a city near Valensole like St Tropez you can stay there and come to Valensole just for the sunset.
Are you planning a road trip to Provence soon?
To conclude, Provence is a beautiful area to visit in France. It has various beautiful landscapes! I hope this post will be helpful to you! Comment if you are planning a road trip to Provence! You can also read all our travel guides to Italy here!
Follow our next adventures in Provence this summer on Instagram! @chiarabarrasso