Hello, my travel FAM! Today I wanted to share my experience of living in New Caledonia, which is a small island in the Pacific. Located between Tahiti and Fidji, this island seems the perfect place to live. I know that many of you are dreaming to live on an island and escape winters! I am right? hehe! And it is totally the same for me. I have always dreamed to live on an island in the Pacific.
But I have to admit that my experience was mixed. Of course, there are many advantages but also several big disadvantages of living in New Caledonia. In this post, I wanted to be 100% honest and transparent with you. And not showing you only the best sides of my experience through perfect Instagram photos! I need to say that this is just my personal experience and obviously it is subjective. Everyone has different experiences. If you wish to move to an island one day or if you are just curious about what this island's life looks like, this post is for you! 😉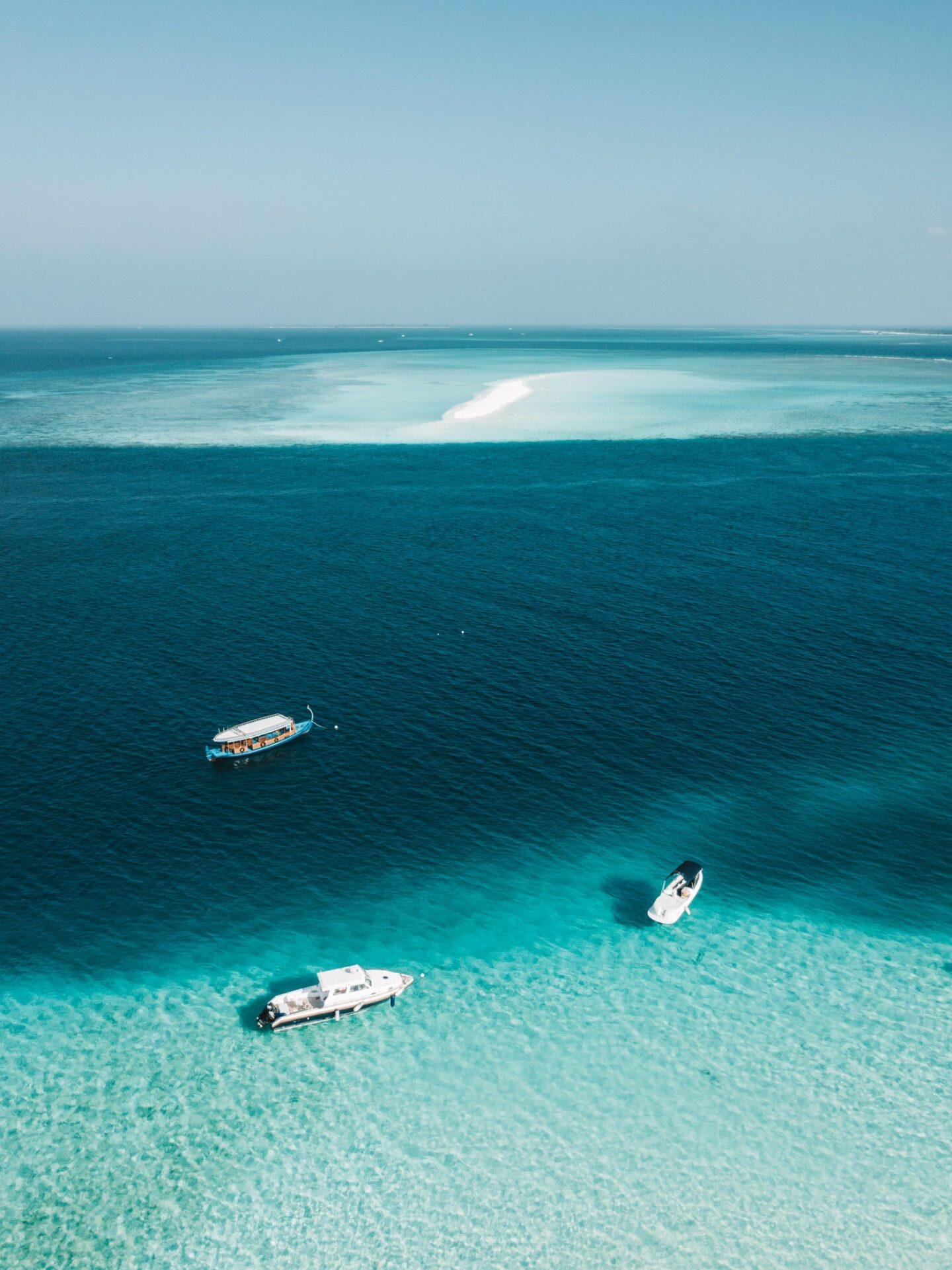 What I loved when living in Nouméa
The weather is amazing all year
I went there during "winter" but the temperature was always around 25° Celcius. It was totally a European summer for me! The water of the sea was always warm, it's possible to enjoy the beach all year round. When you are living in New Caledonia, it's safe to safe that you are always in summer!
The beaches are beautiful
There are beautiful beaches, made of clear water and palm trees. Ok, the beaches in Noumea are not like the Maldives, but it is really pretty. Also, there are cool activities to do: paddle, diving, kitesurfing or hiking.
I met amazing friends
When I was there I met amazing people I'm still in contact with. When you are traveling, you always meet new friends around the world ant that's the best part!
The island life is cooler than city life
Everything is slower, the rhythm of life is cooler. After work, you can go to the beach and watch sunsets while eating tapas. On the weekend you can go diving or just enjoy the beach. It's very different from life in France.
What I didn't like when living in New Caledonia?
Everything is so expensive
Everything is so expensive in New Caledonia. When you are going for the first time to the supermarket you almost have an attack! All the prices are two or three times more expensive. In fact, it's understandable because almost everything is imported, as this is an island. But it's hard to afford living there, you need a good income. Also, if you want to buy a car, an apartment, or clothes, you will pay way more. And if you want to order on the internet, you will pay a tax.
It is hard to explore New Caledonia
When you are living in New Caledonia, 99% of the time, you are living in the Capital, Nouméa. Because most of the work opportunities are there. But Noumea city is not pretty in itself, it looks like a disaffected city.
So, if you are living in New Caledonia, you will quickly want to explore around. But the only places that are easy to visit are the small islands near Noumea: Ilot maître, phare Amédée or duck island. And sincerely these are not the prettiest ones. The most beautiful ones are the loyalty islands and the Pines island. And guess what? it's really expensive to get there! More than 180€ per person to take the boat or a flight to these islands. And the flights are often canceled or late. Also, if you want to explore the north of the island, you will need a car.
And I even not talk about the hotels. The ratio quality price is really bad in all the New Caledonia. There are only a few hotels on certain islands, that have clearly the monopole and the prices are too expensive. You can count around 250€ per night for an average hotel. To compare to luxury hotels I've stayed at in the world, it's really overpriced. The best option is actually to bring your own tent and camp on a beach or stay at the locals' houses.
You are far from everything
If you want to travel you are far from everything, except Tahiti, Fidji, Japan, New Zealand, and Australia. But the flights from New Caledonia are also really expensive. If you don't have a big budget, you can quickly have the impression to be blocked on this island. To go back to France it is around 30 hours of flight and 1500€.
I didn't feel safe in Nouméa
Ok, I will be really honest, sometimes I didn't feel safe at all in Nouméa. The first reason is that men are putting drugs in your glass when you are hanging out in bars with your friends. A girl that I know personally has been drugged a few months ago. Fortunately, she quickly came back home after been drugged, because she was feeling sick and then she had a total blackout until she woke up. You can search on the internet and the forums, it's not a secret. If you are a girl, you need to be really careful when you are hanging out in Noumea.
Another reason is that I could not walk alone in Nouméa without being stopped by men to talk to me, that honk when seeing me, slowing down their car, or whistle. I don't talk about one time, but every single time I was walking alone in the streets. And I was wearing long dresses and flat shoes, nothing provoking. Seriously, certain men have no education and respect for women.
Plus, people are drinking a lot in Noumea. There is a huge problem with alcohol and violence against women there. Can you believe that the government has to remove alcohol from the supermarket at midday? Also, there are many car accidents unfortunately, driving there is not safe.
Moreover, New Caledonia is suffering from pollution provoked by the exploitation of nickel, many 4×4 on the island and the overpopulation on the coasts.
Last but not least, overfishing is causing many recent shark attacks on the island. Sharks have no more fish to eat, to they come closer to the coast and attack people.
A mixed experience in New Caledonia
To conclude, if you can afford an expensive trip, New Caledonia can be a great destination for your next vacation! You should visit the Ilse of Pine and the loyalty islands. But moving to New Caledonia is totally different. It is not totally the definition of paradise. And it is a little bit far from what I expected. But it is just my own experience! Maybe you would love to live there 😉 You can also read my post about all the advantages and disadvantages of living on an island, in a more general way!
Have you ever lived on an island? Or are you dreaming to move to an island? Let me know in the comments 😉